The period of New Year's and Christmas holidays is a time when numerous restaurants, hotels and agro-homesteads open their doors to all who dream of spending holidays fun and interesting. We have compiled our list of the best places in the capital, where you can meet the New Year or Christmas with friends and family!
Restaurants and Bars
The first thing that comes to mind, if you want to celebrate a holiday outside the house – all kinds of restaurants and bars, which in Minsk are hundreds, if not thousands. The capital offers restaurants for every taste and budget: from an Irish pub to a cozy bakery. Many of them offer special New Year programs, and some restaurants have already set prices: for example, to celebrate the New Year in the restaurant Kukhmistr" will cost 240 rubles per person, in "Plan B" – from 100 rubles.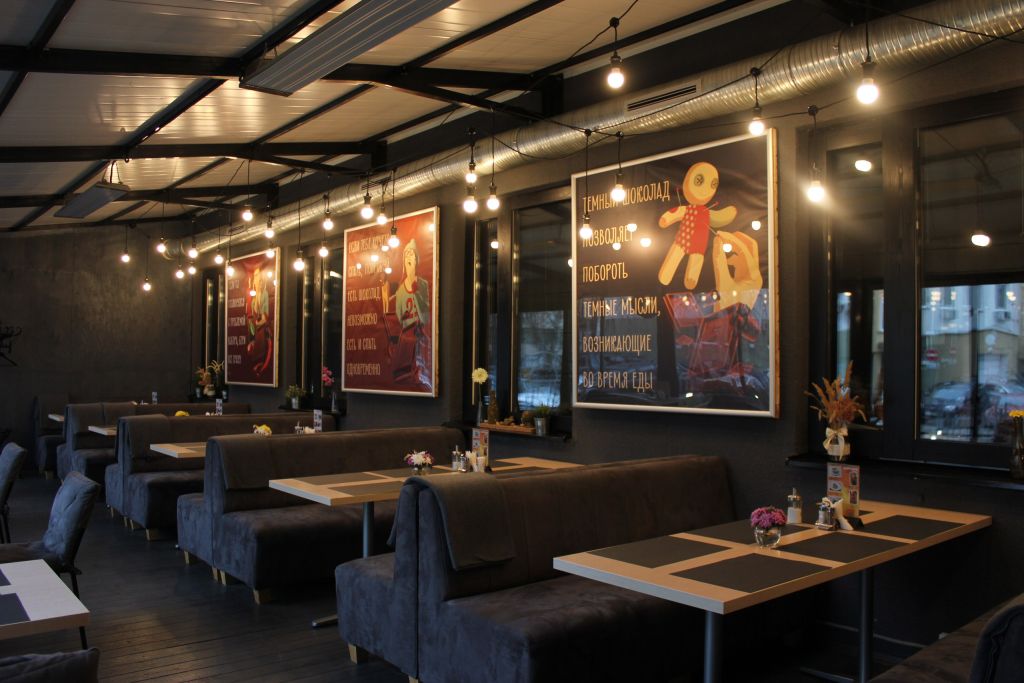 In the "Plan B" for the celebration of the New Year prepared a festive program with a real Santa Claus and Snow Maiden, karaoke and disco. Food and entertainment are included in the price.
The bar has three rooms with a total capacity of 140 people. Interior is made in a loft-style, with dark tones and muted light. But keep in mind that "Plan B" is not a place for noisy parties, but rather for a quiet pleasant rest.
In "Kukhmistr" usually there are always a couple of places for a noisy meeting of the New Year, if you book them a month before the holiday. The festive menu includes cold snacks and salads, hot snacks and meals, and alcoholic beverages are also included. With the agreement, alcohol can be brought with you. The show program announced Santa Claus and Snegurka, disco, prizes and surprises from the restaurant. You can celebrate the New Year in «Kukhmistr» with the whole family, with your loved one or with a big company. The restaurant has several rooms with a capacity of 30 and 60 people. Chip: vip-room for 10 people. The menu serves dishes of Lithuanian and Belarusian cuisine.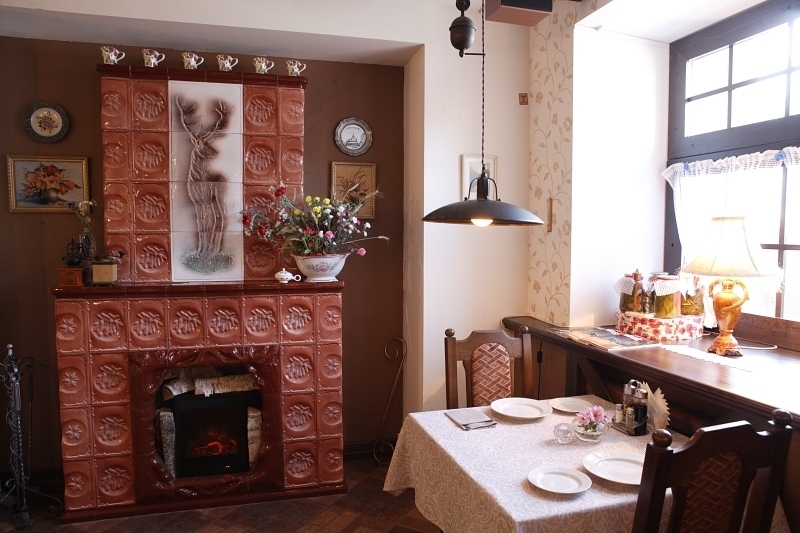 Also pay attention to the restaurant «Olimpia» in the hotel «Victoria Olimp», it offers a New Year program for 140 rubles, and «Robinson сlub» offers a festive night from 290 to 390 rubles. The restaurant-karaoke "Mia Dora" calls to have fun on New Year's Eve for 150 rubles.
If you want something unusual, then we propose to spend a New Year's Eve in the restaurant "Kontrabas". The restaurant with Odessa-coloring and cuisine informs you that you can still book seats, and you can choose between smoking and non-smoking rooms. On New Year's Eve the guests will enjoy the atmosphere of Odessa in the 1920s, live music, illusionist shows, interactive games with spectators and jazz band performance. In addition to the entertainment component, the cost of a New Year's Eve includes cold snacks, salads, hot dishes and a glass of sparkling wine.
Read also: 10 Best Bars in Minsk for Rest and Entertainment
Bathhouses and Saunas
Meet the New Year in the sauna will be even cheaper than in most restaurants – approximately from 80 rubles per person – and in many cases more fun and heartfelt. We recommend the sauna "Gracia", which was recognized as the best sauna in the city. There are 2 steam rooms and a small swimming pool for dipping. In the recreation area – a large banquet table, audio and video equipment, sun loungers on which you can relax after the steam room, a kitchenette with everything you need. In the street there is a covered arbor with barbecue facilities.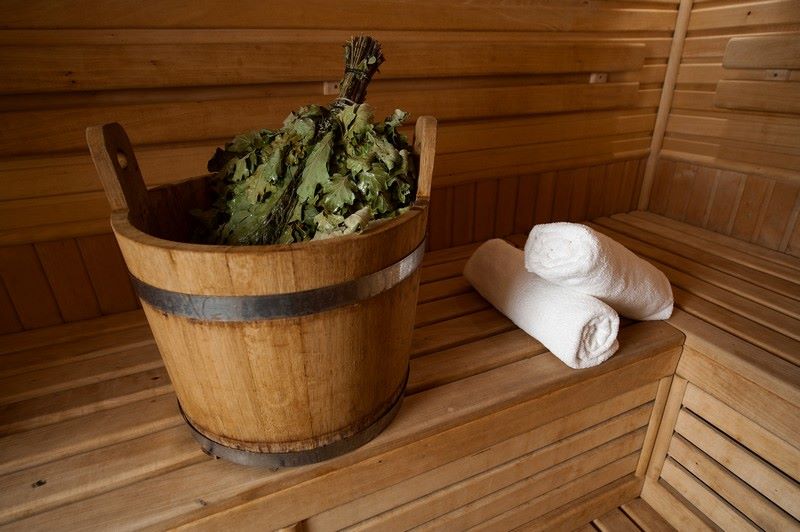 We also recommend the bathhouse "Banya na drovah", because you will be provided with a large steam room, a swimming pool, two lounges with a fireplace, audio and video equipment and a dining room, a closed courtyard, a convenient parking lot. The bath is heated with birch firewood, so the steam there is especially good, and the water in the pool has the right temperature.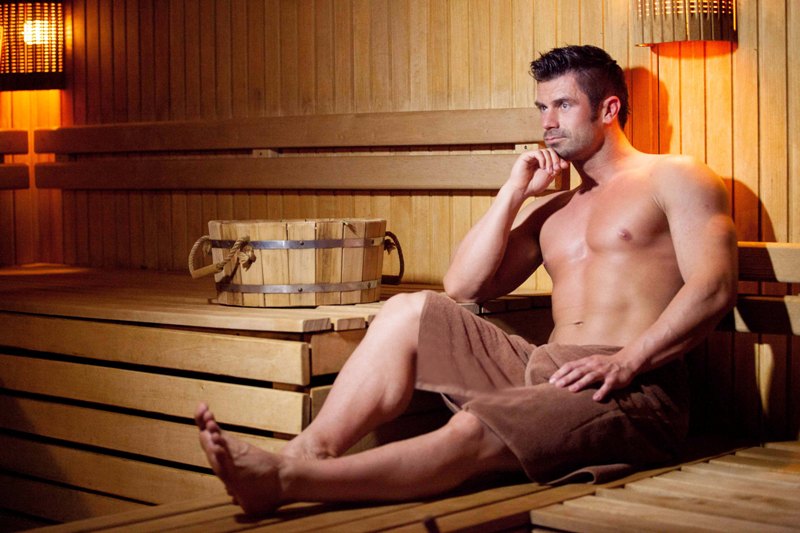 For connoisseurs of the premium segment, we recommend the men's wellness club "Evo". Visiting on a par with all the clients of the club, but there is a vip-room for rest with a capacity of up to 10 people. Kamenka for the bath was made up by specialists  from the Moscow guild of stoves. The bath is heated, however, with gas. But there are two and a half tons of pig iron, which are heated from the furnace almost reddish and then within 24 hours they give out the most pleasant steam.
Agro-homesteads
The prices for renting a farmstead even far from Minsk seem sky-high, but if you go by a big company, the cost becomes comparable to a New Year's night at a restaurant or hotel, and sometimes even cheaper.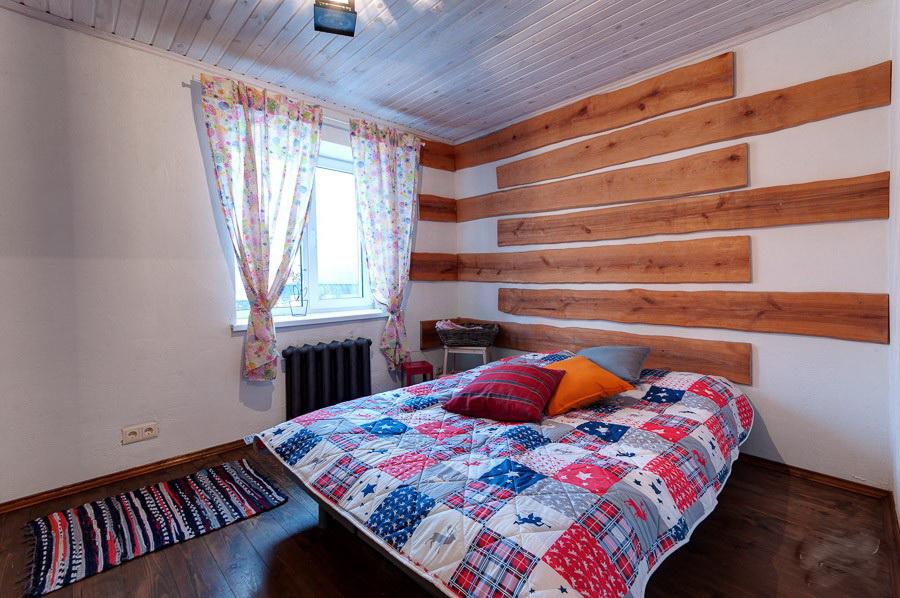 The homestead "Dary Velesa" in the Minsk region offers a rent for $210 per day in the period from December 31 to January 3. In a company of 10 people, it turns out, everyone will pay $21 per day. The price includes breakfast and lunch, but the New Year's banquet is paid separately – $25. Some estates offer rent not for rent, but for the whole New Year period. For example, the "Solnechnaya Dolina" estate – $1000 for the period from December 30 to January 2 ($1000 for 3 days – $333 per day), baths are free of charge. The farmhouse accommodates 10 people, that is, every vacationer in a large company will pay $33 per day.
Another proposal – also from December 31 to January 2 – three-tier house "Maentak Ulese" on the company to 22 people for $500 per day. That is from $23 per day per person. Promise a bath, billiards, air hockey, karaoke and a spacious banquet hall.
Hotels
If you decide to celebrate the New Year in the hotel, then for some time you will feel like a tourist in your own city. And to some extent it's even nice. Plus such a holiday in its complexity: you will spend the night in a comfortable room, have dinner in a good restaurant surrounded by pleasant people, and in the morning there is nothing better than a good breakfast and swimming in the hotel pool.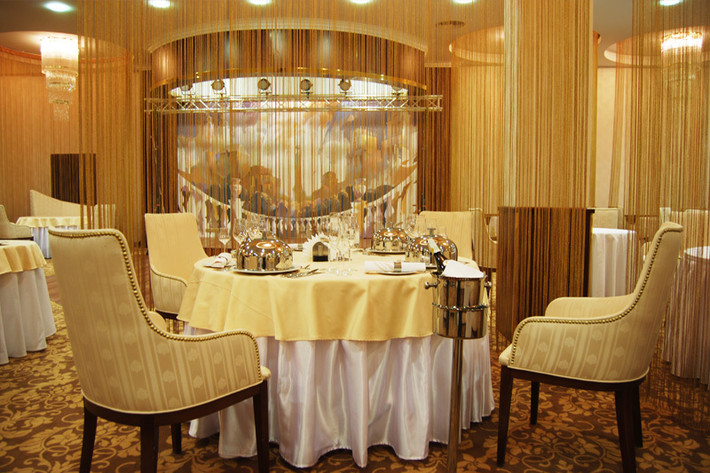 Pay attention to the "President Hotel" and "Renaissance Hotel". In the second, a unique event was prepared: in the Ballroom on December 31 from 21.00 and until two nights of the next day there will be a solemn celebration of the New Year. The cost of tickets for adults from 260 rubles and 130 for children (kids under 6 years – free of charge). Recall also that the standard number for 1 adult is 440 rubles per day, for two adults it costs 710 rubles.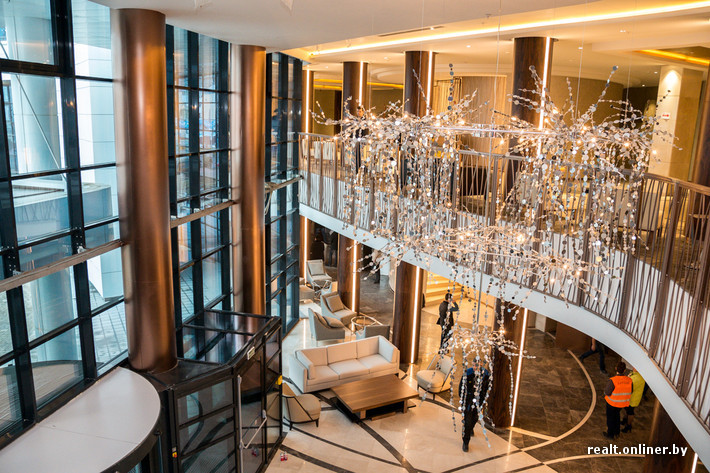 The price includes the New Year's program, as well as late breakfasts on 1 January. In addition to accommodation, guests can visit the swimming pool, gym, sauna and jacuzzi.
Ski Resorts
For fans of active recreation ski resorts offer to celebrate the New Year, for example, for 500 rubles for two for the period from December 31 to January 2. The price contains of breakfasts and dinners, as well as a New Year's banquet. Unfortunately, all the "activities" – skis, skating rink and billiards – for an additional fee.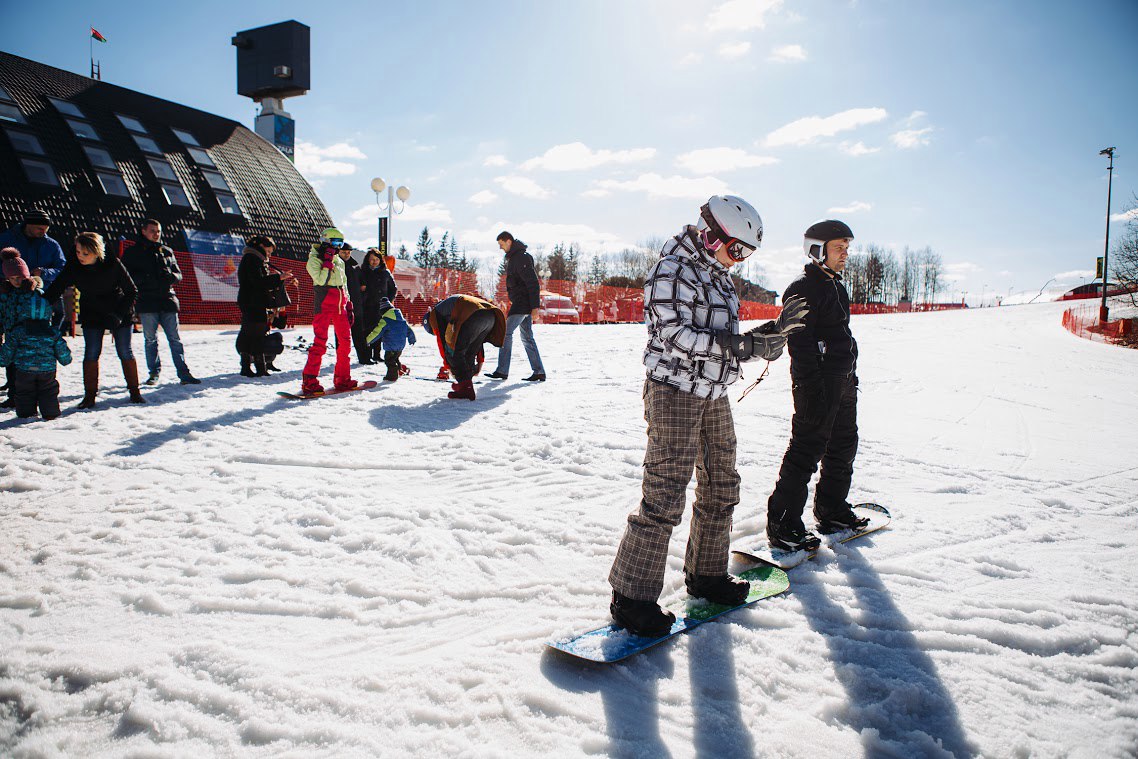 The most popular resort, of course, the famous "Silichi". The resort is located 32 km from Minsk along the M3 highway in the Logoysky direction. If you do not have your own transport, you can get there by bus from the Moskovsky bus station.
In "Silichi" there are six ski slopes with a difference of peaks up to 100 meters. Among them – for adults and kids with ski jumps. Here you can go skating, sledging, tubing and snowmobiles, running on cross-country skiing – in general, everyone will find something to do for themselves. The necessary equipment can be taken at the rental office.
Despite our snowless winter, and therefore of little interest in mountain skiing, since January 1, 2017, in Silichi, prices have gone up. Now one lift on the cable car costs 3 rubles, the hour of skiing – 8 rubles on weekdays and 12 rubles at the weekend. Subscription for a day can be purchased for 35 rubles, and nominal for a week – for 130 rubles. An hour on the training course will cost you 7 rubles from Monday to Friday and 10 rubles on Saturday and Sunday, and the route for children is paid for the whole day of skiing and costs 4 rubles on weekdays and 4.5 rubles on weekends.
If you do not have your own sports equipment, you can rent equipment at the rental office of the complex, which includes skis, boots and sticks. The hour of hire will cost 7 rubles, and the day – 23 rubles. Similarly, you can rent a set of snowboards and boots at similar prices. All items of the "wardrobe" can be taken separately. Are you still unsure of skiing? Use the services of an instructor! For one person they will cost 19 rubles per hour and 29 rubles for two hours.
 So far in the complex there are only two routes – number 3 and training. Ride on the rest will be possible only when the stable "minus" weather is established – only in this case it will be possible to include snow cannons. In Silichi there is no night skiing, but such a service will soon appear. It will last three hours and be paid for by a separate price tag.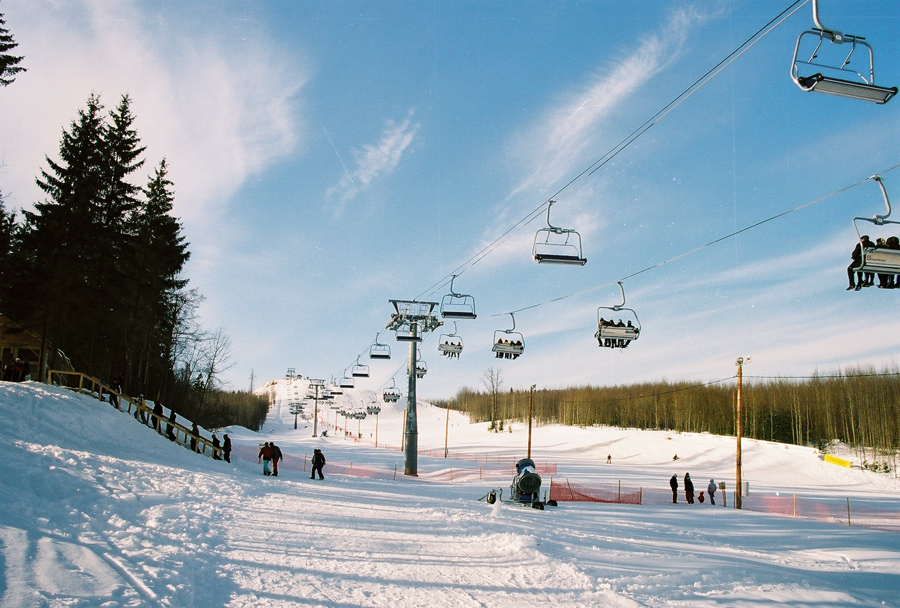 Another not less popular ski resort in the Minsk region is "Logoisk". It is located along the same path as Silichi, just a little further. Without a personal car, you can also get there from the Moskovsky bus station. In "Logoisk" you can ride on five routes with a difference of heights to 82 meters. The slopes are equipped with a cable car and a ski lift. There is a training slope for beginners and tubing.
The cost of one lift does not differ from the previous complex – 3 rubles, but the "travel" for an hour is slightly cheaper – 7 rubles a week and 11 rubles a weekend. For a full day (from 10.00 to 22.00) you can purchase a subscription for 25 rubles a week and 28 rubles a weekend. In "Logoisk" there are night skating, the cost of which is 15 rubles. An hour on the training slope will cost 5 rubles from Monday to Friday and 7 rubles at the weekend. An individual lesson with an instructor lasting an hour costs 17 rubles.
At the rental office for 6 rubles a week and for 9 rubles a weekend at an hour you can take a full set of ski equipment. A snowboard kit is available at the same prices. And, of course, every thing can be rented separately. At the moment in "Logoisk" you can ride on the 3rd and 4th routes.
Read also: TOP 7 SKI RESORTS TO GO SKIING IN BELARUS
We hope that our article will help you choose the best place to celebrate Christmas and New Year holidays in Minsk. We wish you a pleasant stay. Congratulations on the coming New Year!
Plan your trip to Belarus right now

Find the best prices for flights to visit Belarus using Skyscanner and book the best hotel using Booking.com